… and here are our results. The absolutely can't miss shows and attractions for our five intrepid adventurers: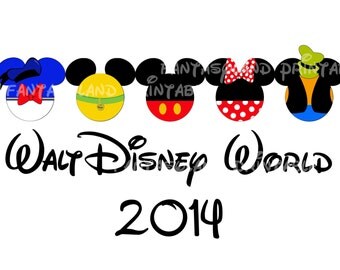 Henry: Seven Dwarfs Mine Train, A Pirate's Adventure :Treasure of the Seven Seas Test Track, Fantasyland Expansion, Space Mountain (to Zoom through the Galaxy)
Annie:  Swiss Family Treehouse, Expedition Everest, Primeval Whirl, Soarin', Mission: Space
Alex:  Expedition Everest, Splash Mountain, The Twilight Zone Tower of Terror, Star Tours, Mission Space, Space Mountain,Test Track, Rockin' Roller Coaster starring Aerosmith, The Legend of Captain Jack Sparrow, Big Thunder Mountain
Nancy: Finding Nemo show, Expedition Everest, Pirates of the Caribbean, Indiana Jones, Rock & Roller Coaster
Geoff: Dinosaur!, Muppetvision 3D, Illuminations, Haunted Mansion, Enchanted Tiki Room
Looks like we're going to be busy! Plus all the yummy food and great entertainment, we're going to have a great time.
As the daily plans come together, I'll be sharing them here. See ya real soon, and have a magical day!